This article is to help walk you through how to manage and use your Team Plan. There are many benefits, and you can expect to see things in the RunDiffusion web app change now that you are an "Admin" or a "Creator" member of a Team.
Introductory Video
Where To Sign Up or Manage Your Team Plan
First go to the Team page by clicking on the new Team menu item shown below, or by clicking on this link here.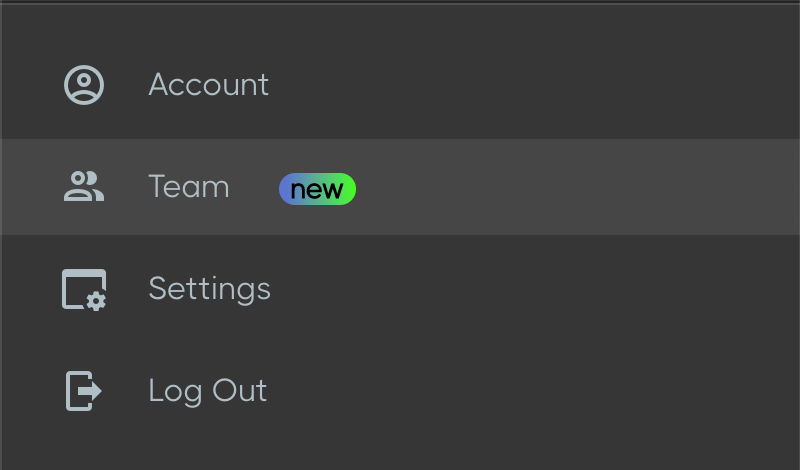 Add Members
First you'll want to add everyone to your Team. You can make them an "Admin" or a "Creator" role. Please read this entire article to learn what each role can do. The base Team Plan price comes with 2 users, you will be invoiced at $6/user per month for any other users past this amount.

Pending Members
After you have sent your Team member invitations, you can keep track of those who haven't accepted the invitation yet in the "Pending Members" section.

Team Session vs. Private Session
Everyone on the Team will now have access to start a "Team Session", which will:
Use the funds from the Team Balance
Use the selected "Workspace" storage (You get one 100GB Workspace with your subscription, but of course you can add more!)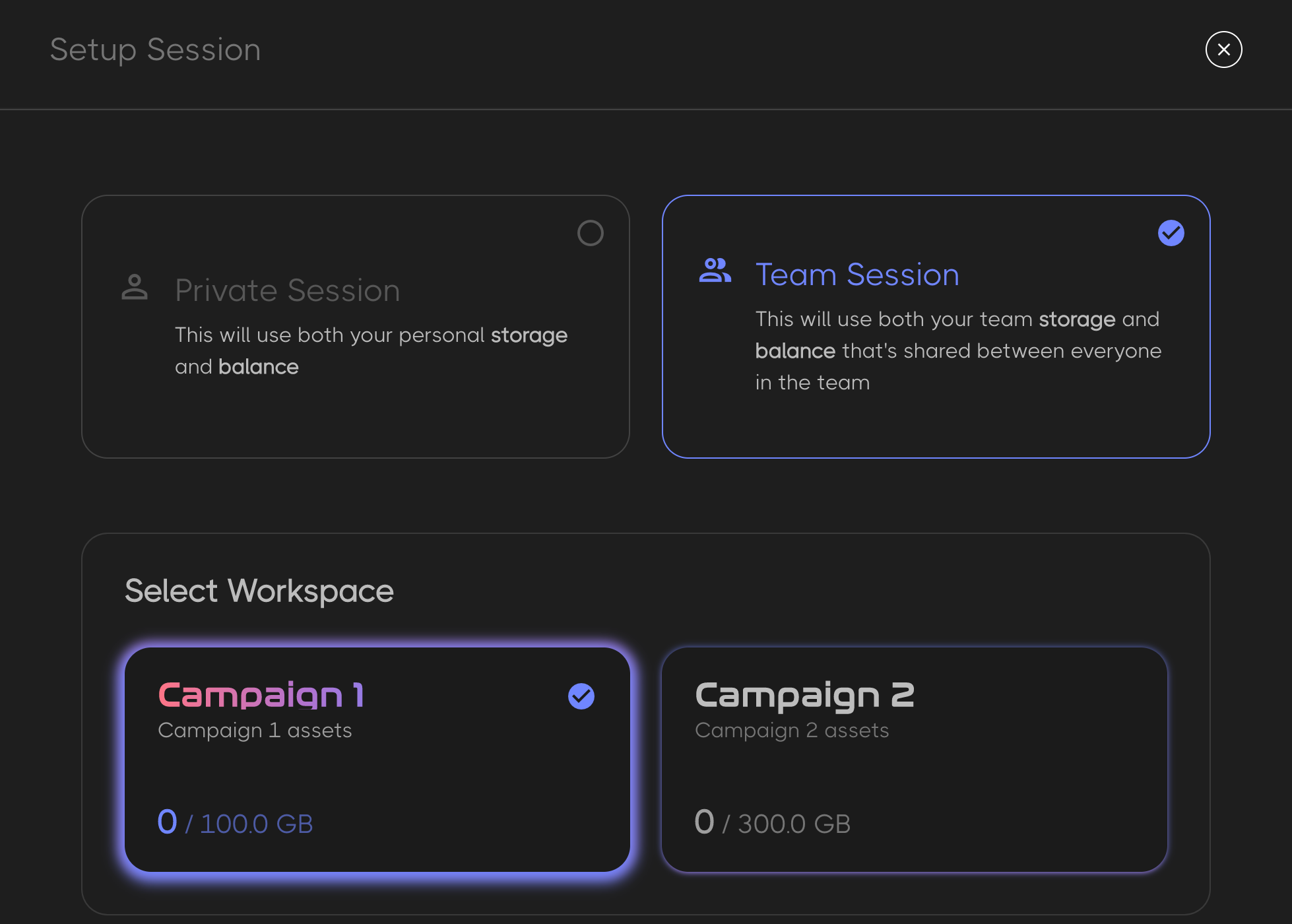 Team Balance
Everyone on the Team is now able to access a Team Balance when they start a "Team Session". Only Team members with the "Admin" role can increase the funds of the Team Balance using a payment method that can be separate from your personal funds payment method.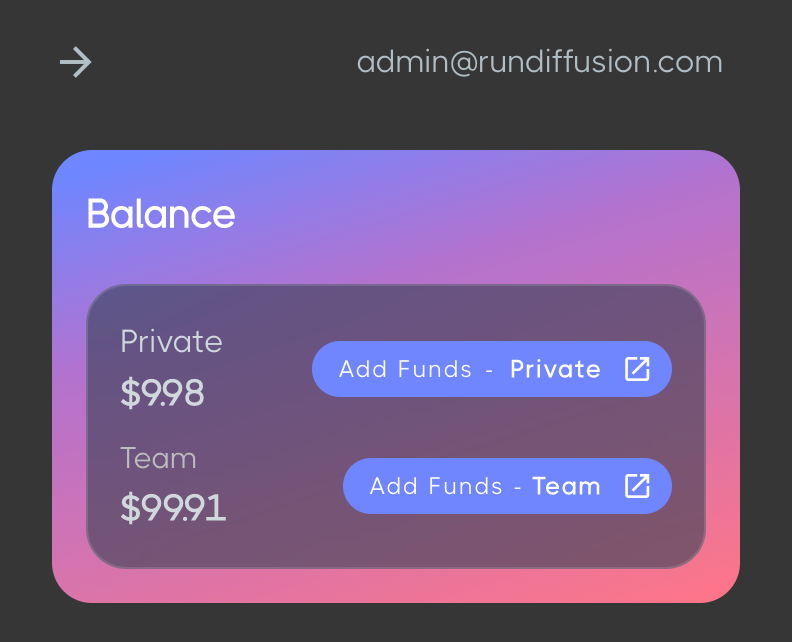 Team Storage (Workspaces)
Team members with the "Admin" role can add new "Workspaces" at $12.50 per 50GB per month. The base Team Plan comes with one Workspace, starting at 100GB. There are many reasons why you would want more than one Workspace, maybe you need to have your clients or projects separated because it is required by your organization or just for your convenience.

Manage Team Plan Subscription
Team members with the "Admin" role can manage your Team Plan subscription by clicking "Manage" in your Team page. Within the new screen that opens up, you can change your payment method or cancel your subscription at any time.