Creator's Club members and Team Plans are rewarded with a monthly "Reward Balance"!
See screenshot of how it looks in the app below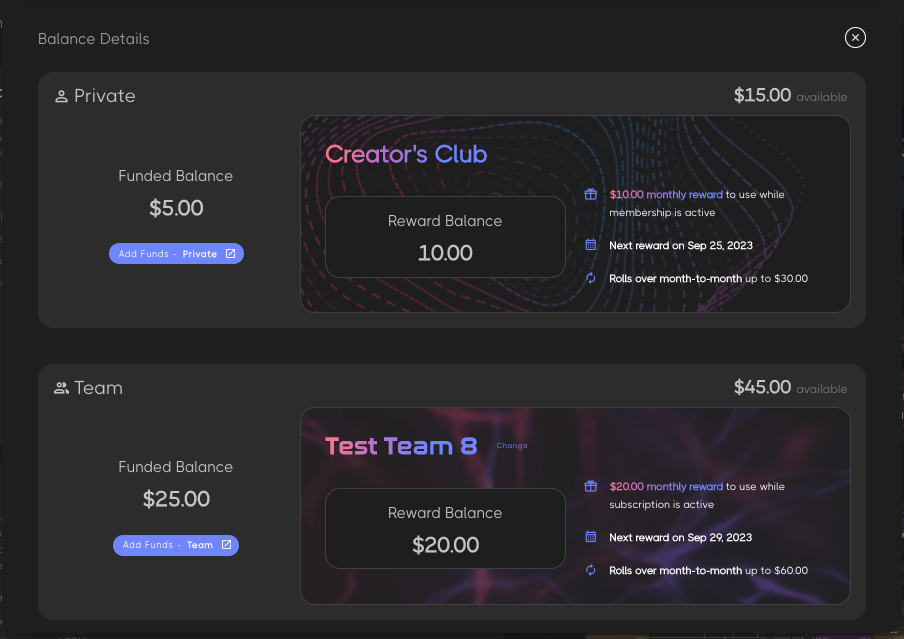 How much?
Creator's Club members receive $10 per month.
Team Plans receive $20 per month.
The Reward Balance can be rolled over month-to-month up to $30 for Creator's Club members and $60 for Team Plans.
How does it work?
Your reward will be automatically credited to your account every month.
You can use your monthly balance to pay for RunDiffusion services.
The system will automatically use up your "Reward Balance" before your regular funded balance.
Any unused balance will be rolled over to the next month.
Reward Balances are only available to be used within an active subscription.